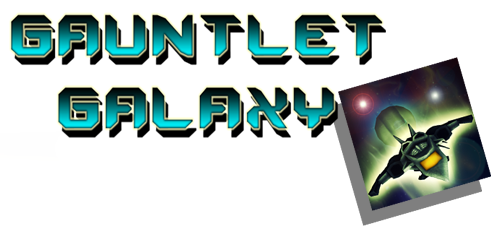 Did you ever spend hours in arcades pumping quarters into the machines for just "one more continue?" Gauntlet Galaxy should bring back some fond memories from the ancient days of arcade gaming. For kids that have never experienced the glory days of Asteroids and Street Fighter, let this be an introduction. The best part is, it only costs you a buck for infinite continues :)
Gauntlet Galaxy is a retro-arcade-style-fast-action game in which you pilot a ship through a series of challenging Gauntlets. You must rotate your ship and shoot your way through an endless array of incoming obstacles to protect yourself and your high score.
The more Gauntlets you complete the more difficult the game becomes as the camera begins to rotate, your ship's speed increases and you develop a mild case of tunnel vision.
Gauntlet Galaxy is available now for iPad®, iPhone®, and iPod touch®. It is also available for Android™ at the Amazon Appstore for Android and Google Play.