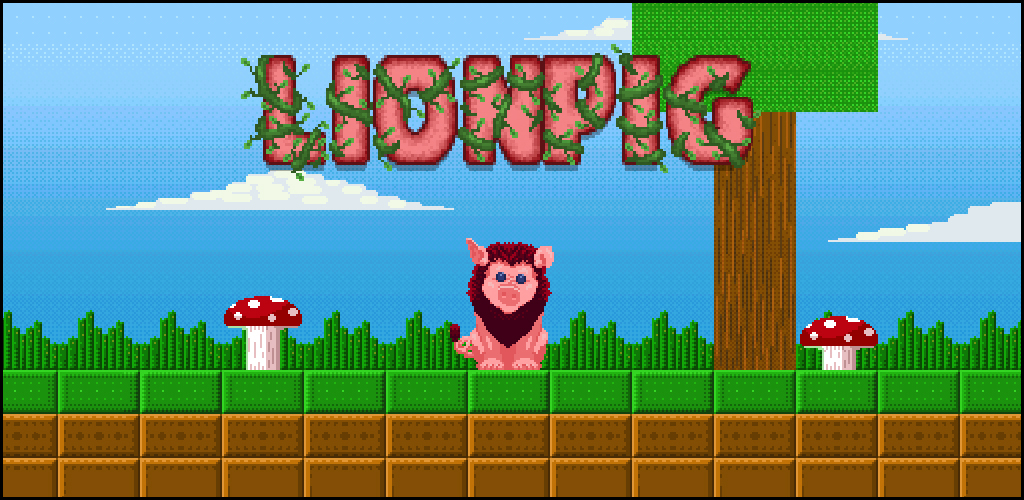 Available Now for iPad®, iPhone®, iPod touch®, Android™, and Mac®.
"Leaving aside the biology of how a pig and a lion might meet, fall in love, and create this curious cross-breed, Lion Pig is a really well made platformer." - AppSpy
"Lion Pig fuses the king of the jungle and the world's source of breakfast bacon into a single beast for the ultimately old-school platforming adventure." - IGN
"The Gameplay offers plenty of different mechanics as well as unique challenges, and overall it's a really solid Platformer." - PocketMeta.com
Lion Pig is an arcade-style platform / speed run game. Run, Climb, Swim and Bounce your way to victory in a colorful world of blocks and pixels! From the bright and sunny Grasslands to the moss-covered skyscrapers of Techno City, you will play through 7 different worlds, each with their own challenges. Climb walls, scale ceilings and use your lion strength to maneuver your way through each level to collect all of the Lion Pig coins. Complete levels fast enough and you will unlock bonus levels which offer some very unique gameplay!
New Halloween content is available now. Check out the promotional trailer!